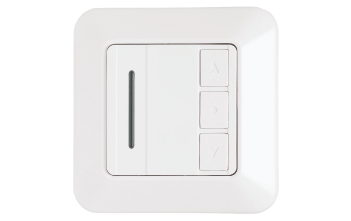 RC201
This item is a wall mounted controller for 4 core motors, that also allows connection of up to 15 Alpha remote controls.
Product Description
Features:
Superheterodyne receiving for improved frequency stability.
Each receiver channel can be controlled by 15 remotes.
The receivers will automatic power-off after 4 minutes to protect motor.
---
RC201 Specs
Connections to motors: 1
Frequency (MHz): 433.92
Codes: Rolling
Voltage: 120V 60Hz
Able to operate with a maximum of 15 remotes.